https://youtu.be/7b9NeUbSkUI
ANIMATE helps you inject life into your mixes in a precise, versatile and colorful way. With four different movement modes, each with individual frequency assignments and mid/side functionality, you'll get your music jumping out of the speakers precisely how you want.
---




---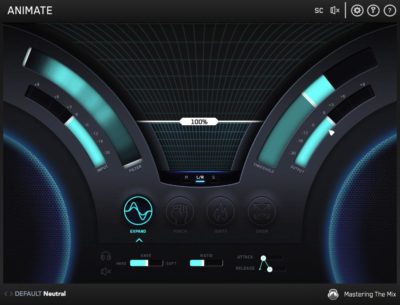 EXPAND
Expand mode allows you to dial in a pristinely clean sounding upward expansion. This increases the volume of signals over the threshold, giving your audio more dynamic range in a transparent way.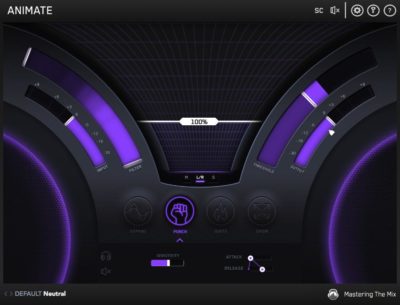 PUNCH
Punch mode enhances the transients of your audio. Whether you want to subtly accentuate the high-frequency transients in the mid-channel of your master or bring out serious smack on an individual channel, Punch can handle the task.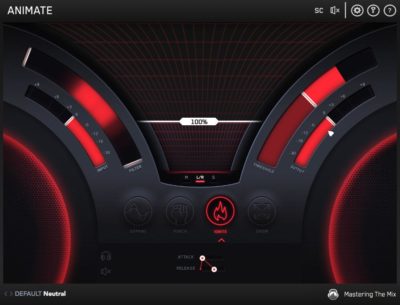 IGNITE
Ignite mode allows you to dial in rich harmonic distortion in a dynamic way based on the input signal. Ignite can increase the perceived loudness, power and presence of a channel without the pumping effects of a compressor.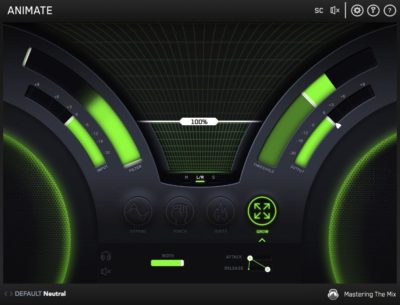 GROW
Grow mode lets you increase the width of the selected frequencies using a psychoacoustic precedence effect. Grow lets you spread specific frequencies SUPER wide in a dynamic way like never before.
---
Specifications
Available in VST, VST3, Audio Units and AAX formats (all both 64-bit and 32-bit).
MAC OSX Requirements
OS X 10.8 or higher. 32-bit or 64-bit AU, VST 2/3 or AAX host.
WINDOWS Requirements
Windows 7, 8 or 10. 32-bit or 64-bit VST 2/3 or AAX host.
---
Mixing and Mastering With ANIMATE
ANIMATE was designed to be your secret weapon in a wide range of mixing and mastering scenarios. It's sonic versatility and precision will help you get your sound jumping out of the speakers exactly how you want. This page will provide some examples of where ANIMATE's powerful tools can be utilized.
---
Combinations
The examples given have looked at using only one processing mode at a time to focus on what each feature is capable of. You can combine any or all of the four movement modes to get your audio jumping out of the speakers exactly how you want. The modes work in serial from left to right, So your audio will be processed by Expand, then Punch, then Ignite and finally Grow.
You might choose to add Punch to the low end of your kick to increase the transient, then top it off with some Ignite on the mid frequencies to add presence and character to the 'click' in a dynamic way.
In another scenario you might inject some upward expansion to the lower mids of a string section to enhance how expressive the performance is. You could also dial in a touch of Ignite on the upper mids to add some character and vibe to the sound. You might also use Grow to widen the higher frequencies during the louder phrases of the track.
The possibilities and applications for ANIMATE are truly endless.
PRO REVIEWS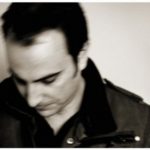 James F Reynolds:
Calvin Harris, Dua Lipa, Ellie Goulding, Sean Paul, Snoop Dogg…+ LOADS More
"Love it! It's like the Swiss Army Knife of plugins!"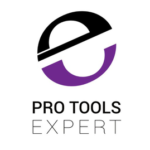 Pro Tools Expert
ANIMATE adds colour and depth to tracks in really expressive and musical ways whereas other plug-ins of this type can often touch the sound too much. ANIMATE, if used sparingly, lifts and energise tracks in a mix in ways that I have not experienced before.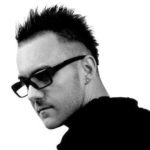 Funkagenda – Grammy Winning Producer
This thing is pretty fire, I have to say. BIG user of Mastering The Mix products, but this is a Swiss Army Knife plugin. SO many applications!

Audio Plugin Guy
ANIMATE can make delicate instruments more expressive and it can turn drum elements into savage pumping machines. A sound designer will love ANIMATE, and it belongs in many mixing engineer's arsenal. Simply put, this kicks ass.