You know something about how to use Ableton Live.  Perhaps you are already making some dope beats.  But when it comes time to put your fingers on the keyboard, do you feel lost, pecking out two finger bass lines at random util you stumble onto something you like?
Music Theory is specifically designed to help you learn how music works, and is ideal for anyone new to music theory.  Not only will you learn the basics, but also the fundamental theory concepts that provide deeper, and more useful understanding. And you will learn by practicing things like scales and chords. In this fast-paced two week course, you will experience over 3 hours of super-crisp, streaming HD videos. You can watch these on-demand and can access them for a full year after signing up for the course, giving you plenty of time to absorb all the content.
This course is jammed full of practical knowledge, explantations, and concise breakdowns of why things work the way they do.  And with the included supplemental exercises on practicing scales, building triads and larger chords, this material will continue to be fruitful and aid your music making skills for years to come.
An Introduction to Music Theory
What You Get
Over 3 hours of in-depth, super-crisp, streaming HD video instruction training with Michael Maricle, Ableton Live Trainer, musician and recording artist.
Downloadable Ableton Live Projects, PDFs and exercise videos used in the instructional material so you can easily follow along and refer back to them when it is over.
Student discount pricing (20-60% off) on third-party software from our partners!
Preview Video: Triads
What You'll Learn
We guarantee after taking this course you will be able to:
Identify notes on the keyboard.
Play and build scales from any note on the keyboard, including major, minor, and chromatic scales and more.
Build triads, including major, minor, augmented, and diminished, as well as how to invert them.
Recognize notation symbols, including notes, rhythmic values, tempo and dynamic markings.
Have a complete understanding of keys and the Circle of Fifths.
Have a complete understanding of rhythmic values and time signature, from the simplest to most complex.
Have a complete understanding of intervals, from seconds to thirteenths.
Build and invert 7th chords, 9th chords, 11th chords and many more.
Play various interesting and exotic scales from around the world.
Apply music theory concepts like intervals, scales and triads, to a Push controller.
Preview Video: Music Theory Concepts Using Push
About the Instructor
Warp Academy's Michael Maricle has been teaching piano and music theory for nine years; is a recording artist and composer with over ten album releases to date;  has been playing piano since he was four; has composed music for films, commercials, and modern dance performances.
Trainer Profile: Michael Maricle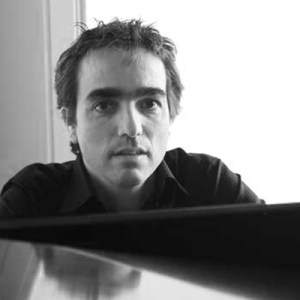 Satisfaction Guarantee
We want you to feel as excited as we are about anything you buy on this site. If you're not 100% happy with your purchase within the first 30 days – for any reason – we'll refund it, plain and simple.
Course Requirements
Access to a computer with a broadband internet connection.
A working copy of Ableton Live (any version) is recommended.
Headphones or studio monitors.
A MIDI keyboard controller is highly recommended.  Weighted keys is also recommended.