NOTE: All sales of software products are final and do not include refunds.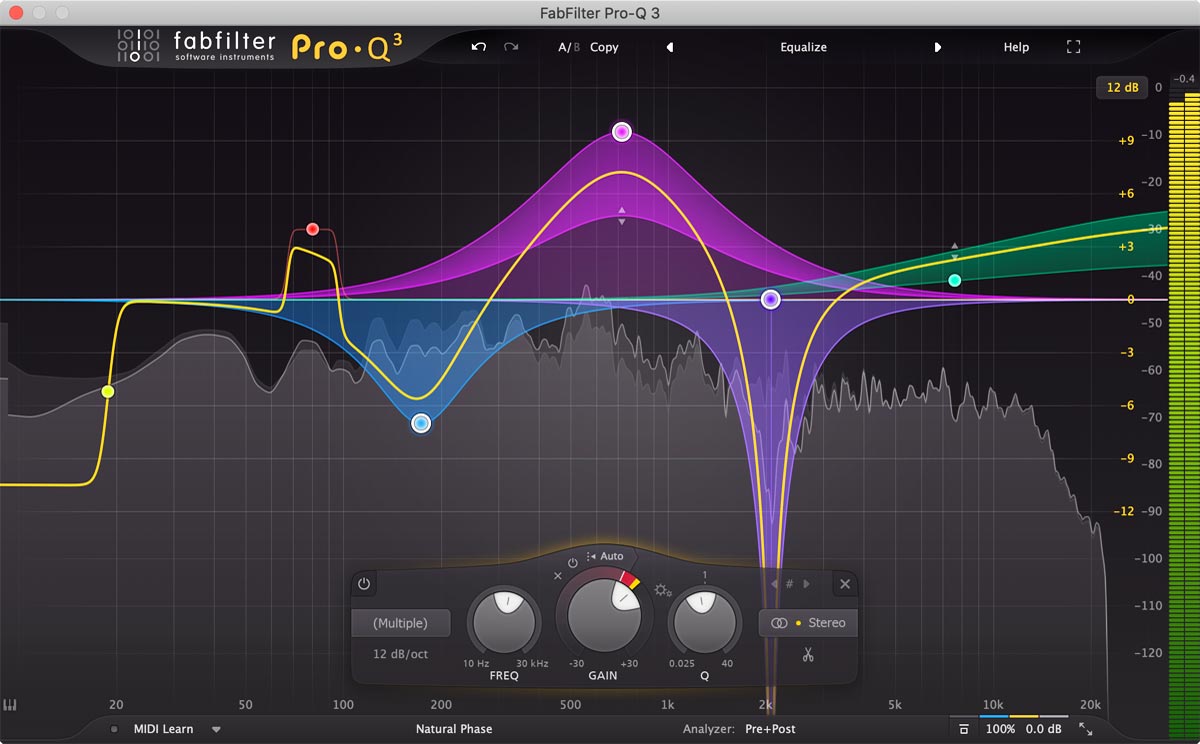 FabFilter Pro-Q 3 is a top-quality EQ plug-in with perfect analog modelling, dynamic EQ, linear phase processing, and a gorgeous interface with unrivalled ease of use.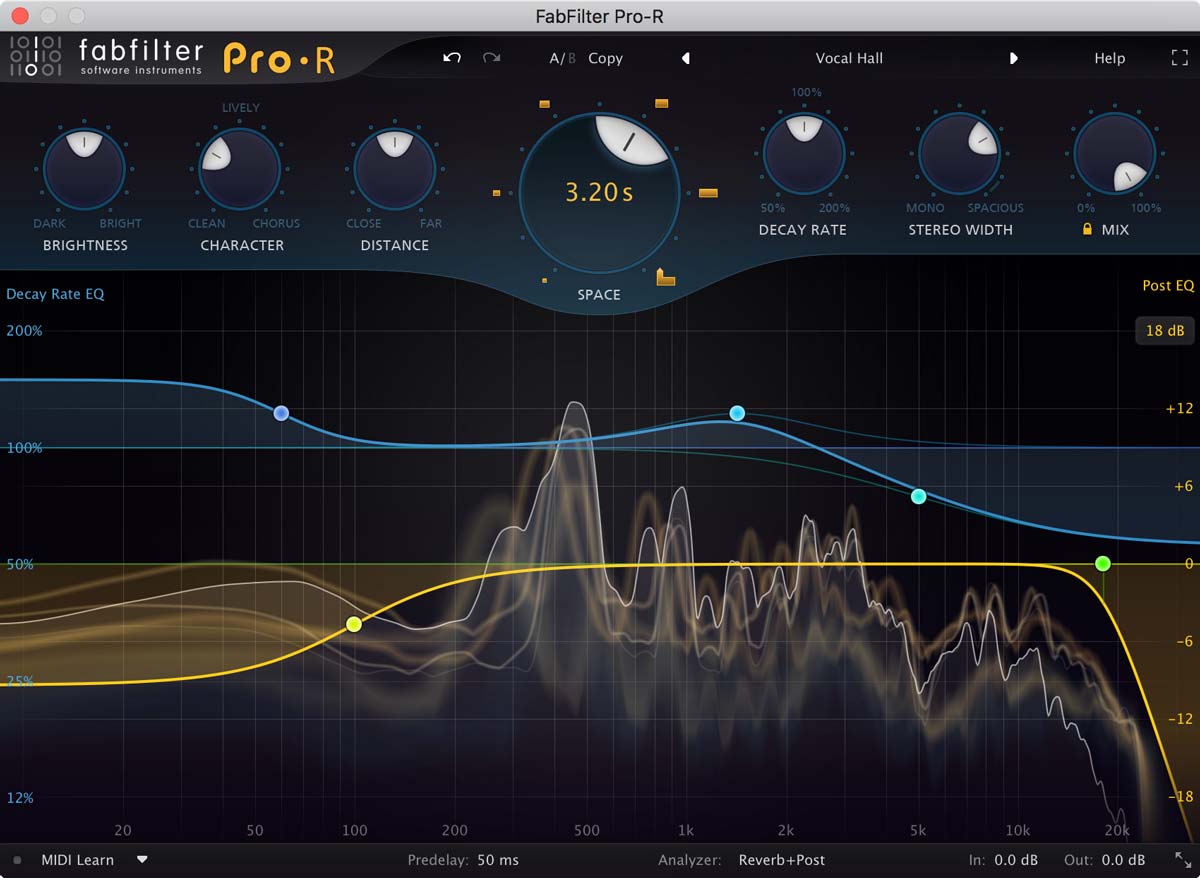 FabFilter Pro-R is a high-end reverb plug-in with natural sound, musical controls, and innovations like the unique Decay Rate EQ to shape the reverb's character.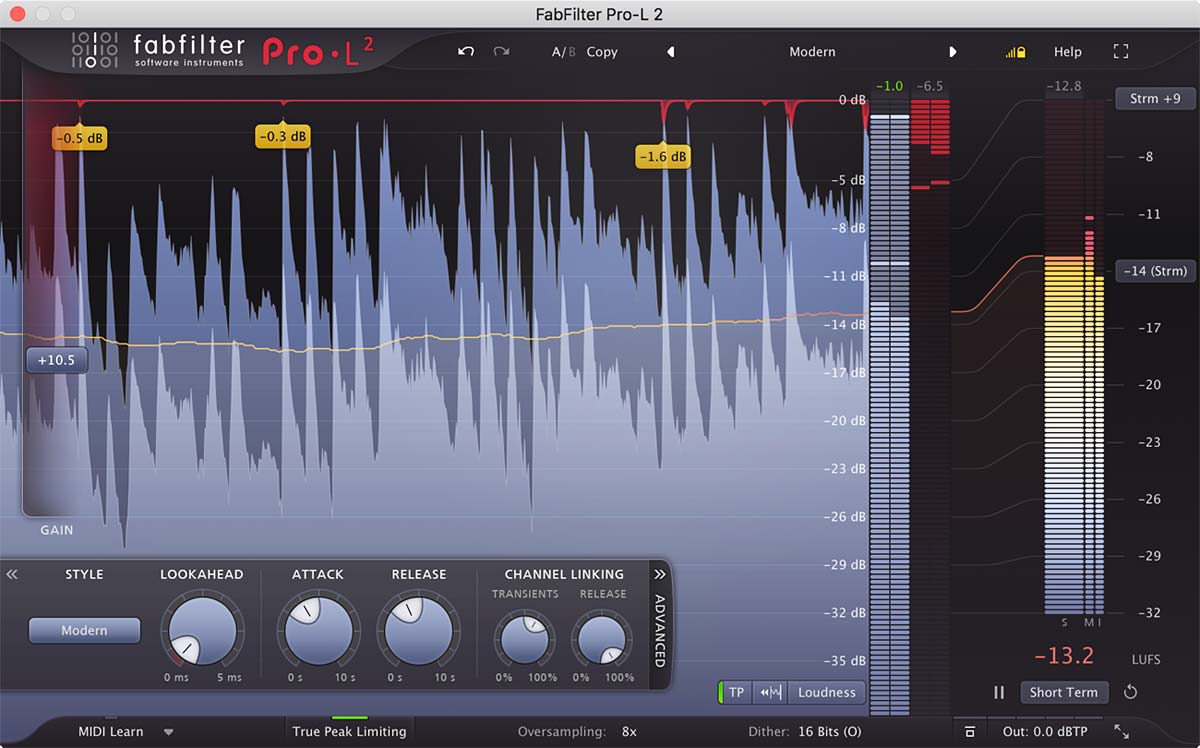 FabFilter Pro-L 2 is a feature-packed true peak limiter plug-in, with multiple advanced limiting algorithms and extensive level and loudness metering.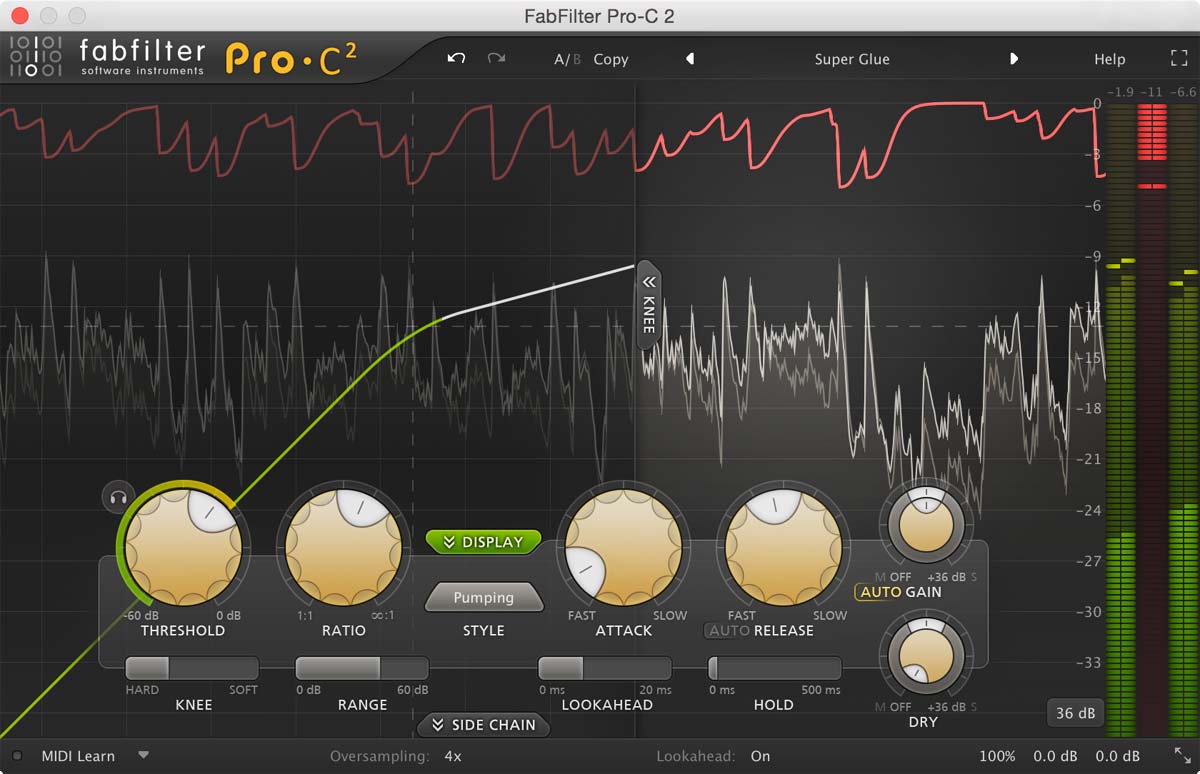 FabFilter Pro-C 2 is a professional compressor plug-in with versatile side chain and routing options, high-quality sound and an innovative interface.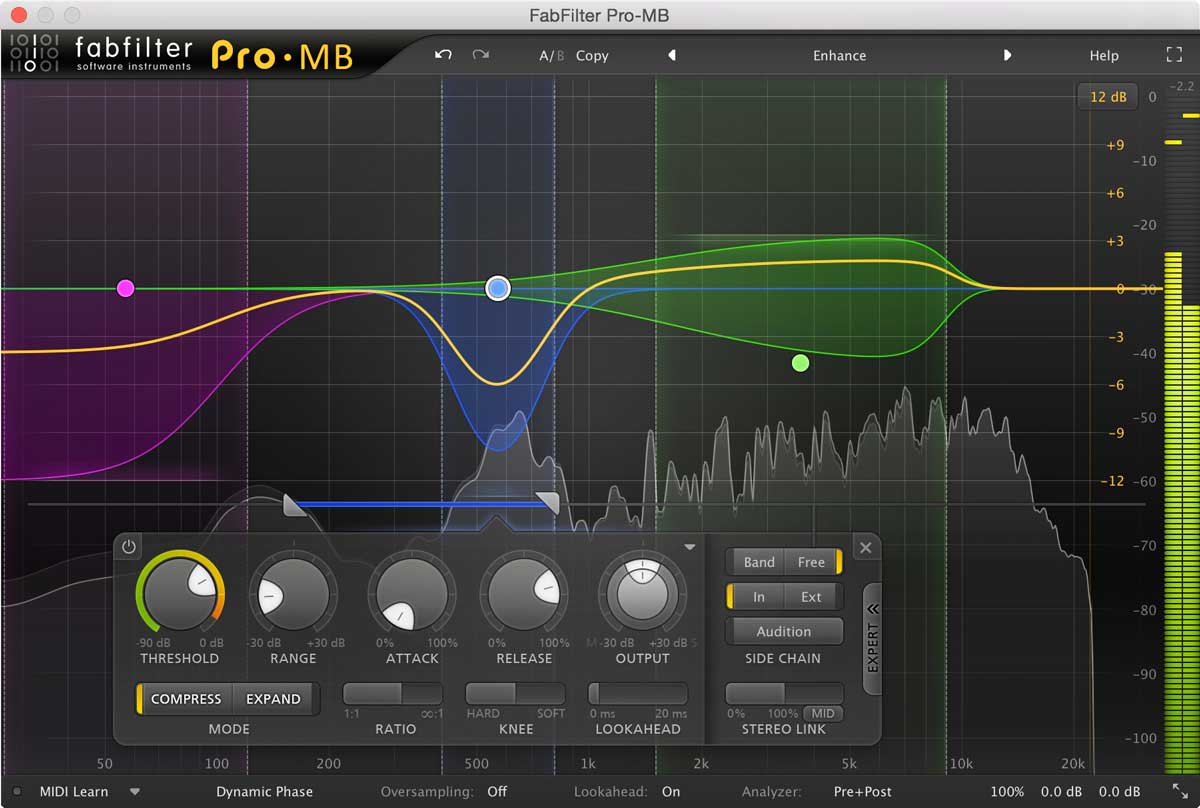 FabFilter Pro-MB is a powerful multiband compressor/expander plug-in with all the expert features you need, combining exceptional sound quality with great interface workflow.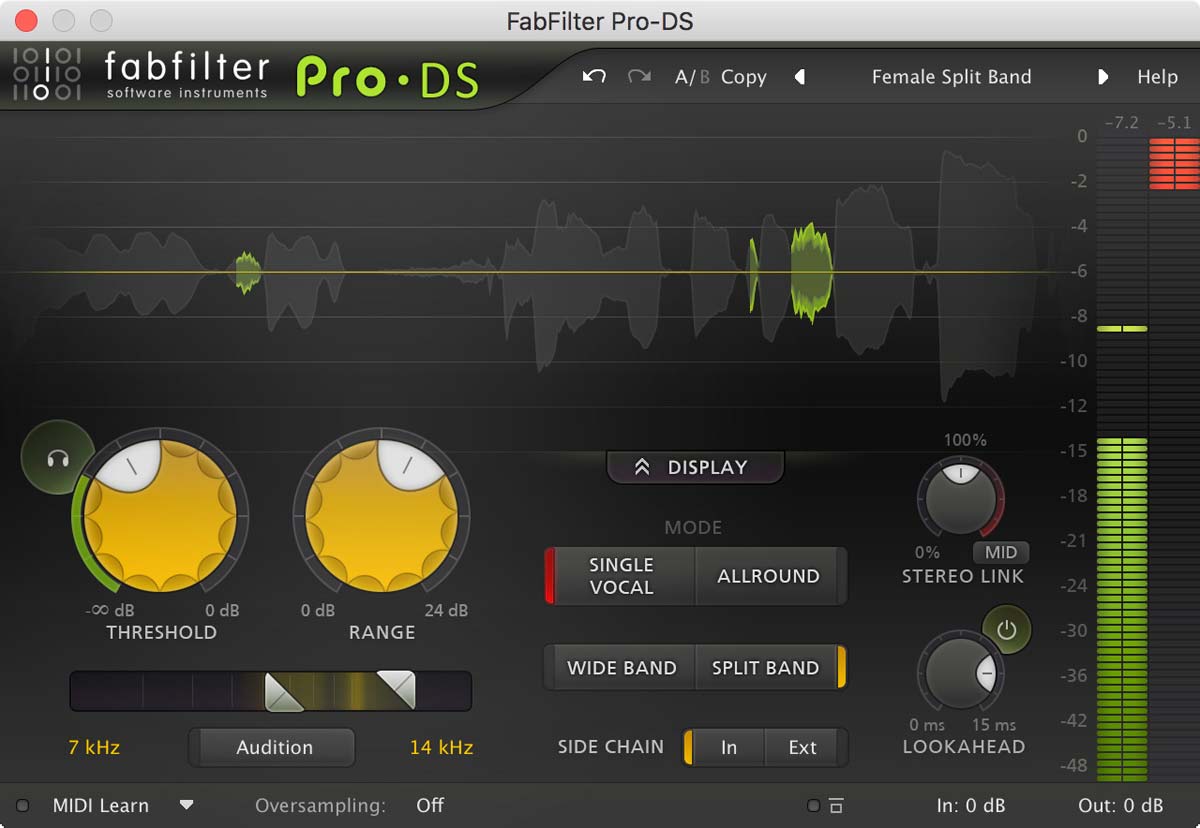 FabFilter Pro-DS is a highly intelligent and transparent de-essing plug-in, perfect for processing single vocal tracks as well as entire mixes.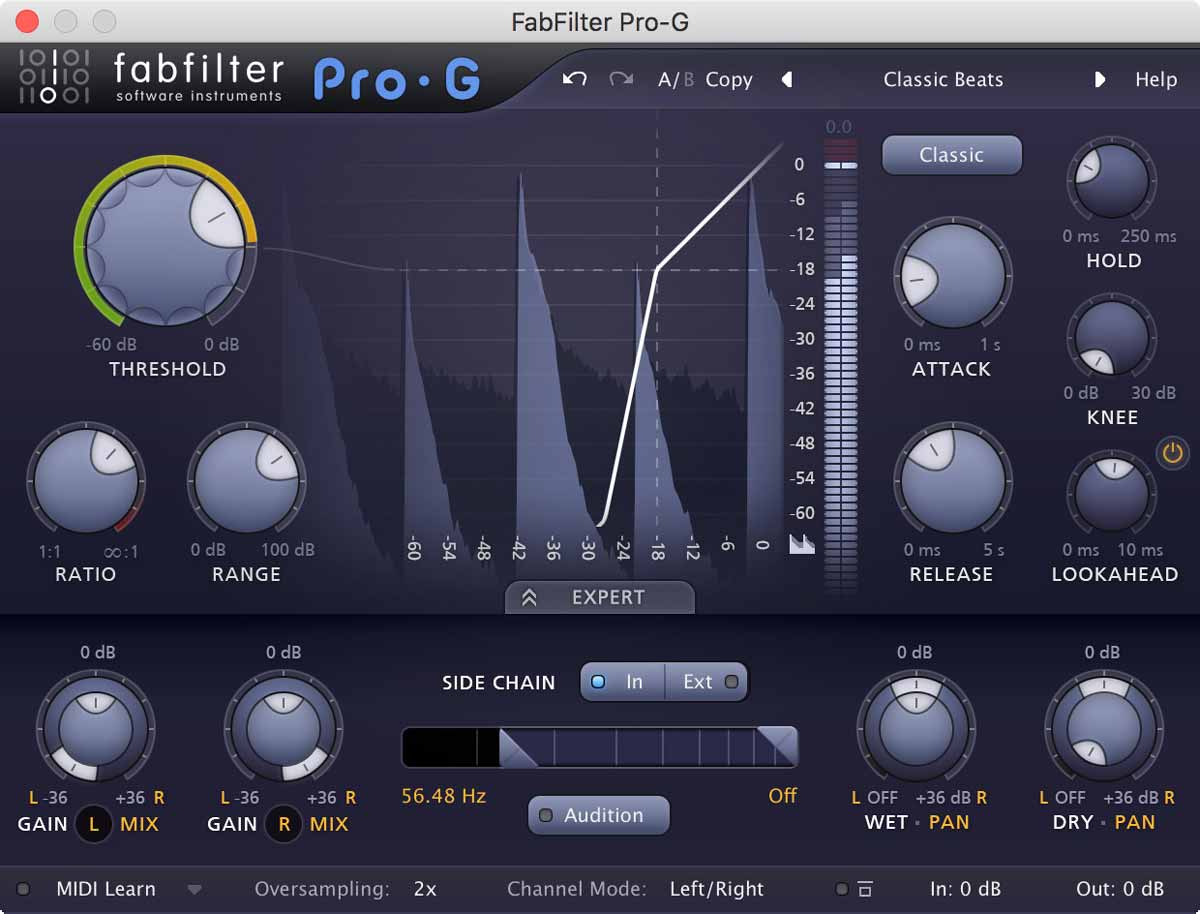 FabFilter Pro-G is a highly flexible gate/expander plug-in with advanced side chain options and precise metering.
Creative effect and synthesizer plug-ins
FabFilter Saturn is a multiband distortion, saturation and amp modelling plug-in, with lots of modulation options.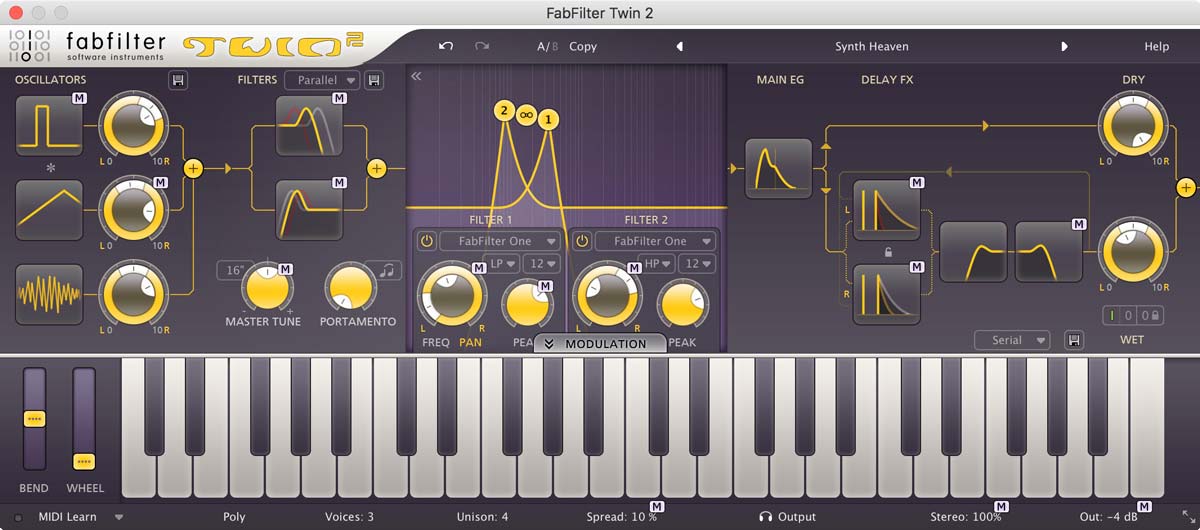 FabFilter Twin 2 is a powerful synthesizer plug-in with the best possible sound quality and an ultra-flexible drag-and-drop modulation system.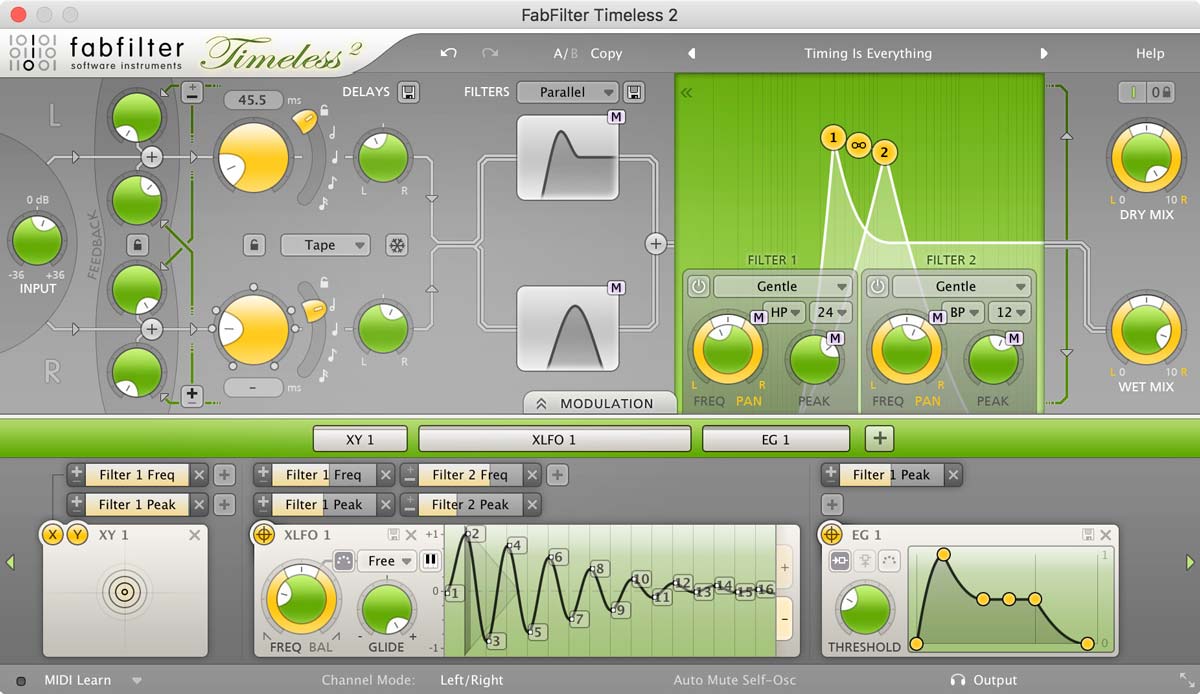 FabFilter Timeless 2 is an ultra-flexible tape delay plug-in with time stretching, top quality filters and drag-and-drop modulation.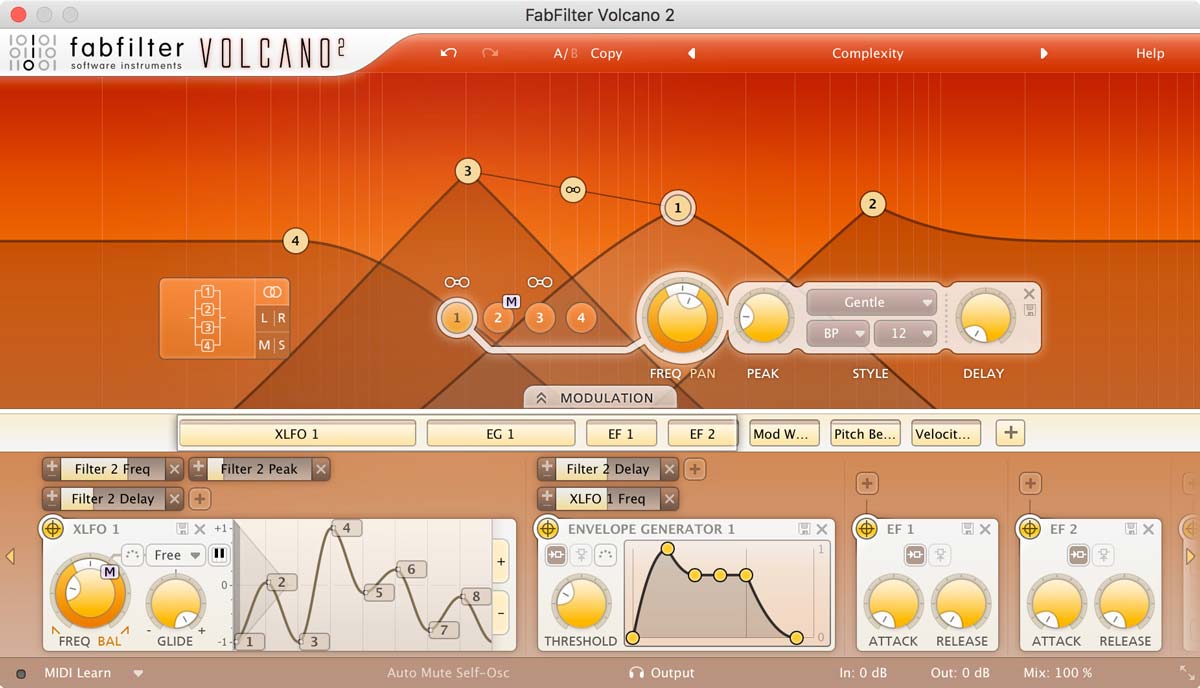 FabFilter Volcano 2 is a versatile filter effect plug-in with state-of-the-art filter technology and endless modulation possibilities.
Basic plug-ins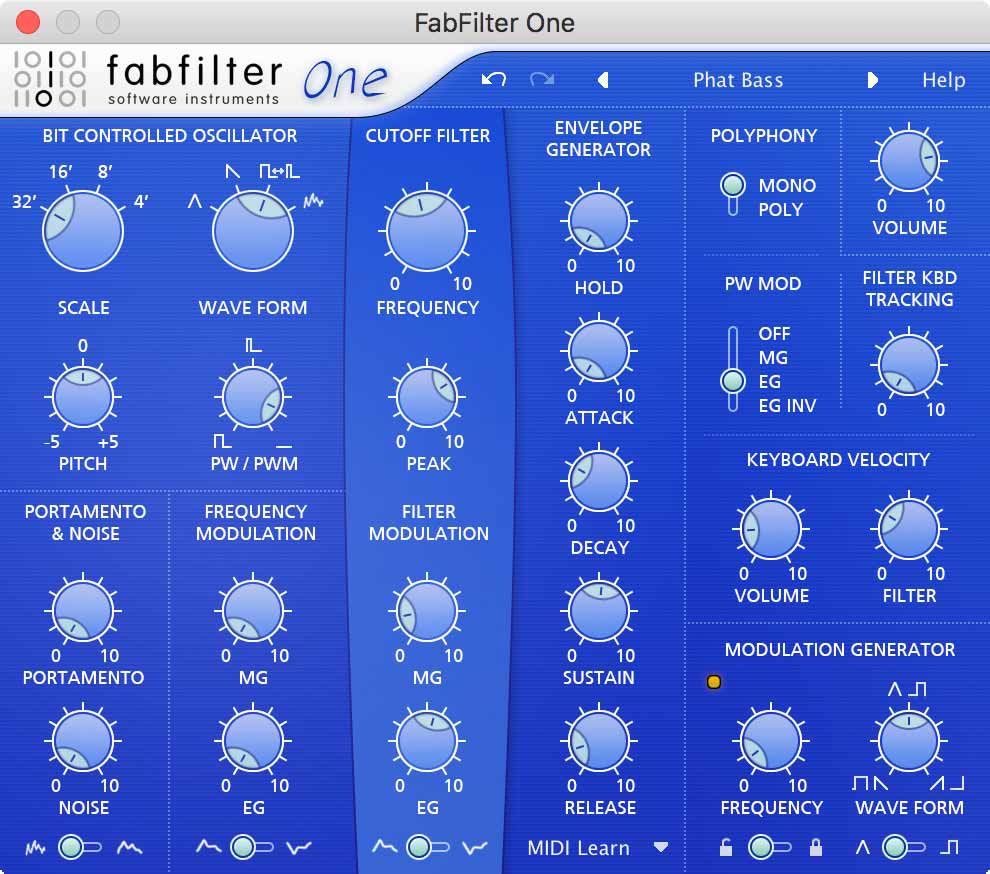 FabFilter One is a basic synthesizer plug-in with just one oscillator, but with perfectly fine-tuned controls and the best possible sound and filter quality.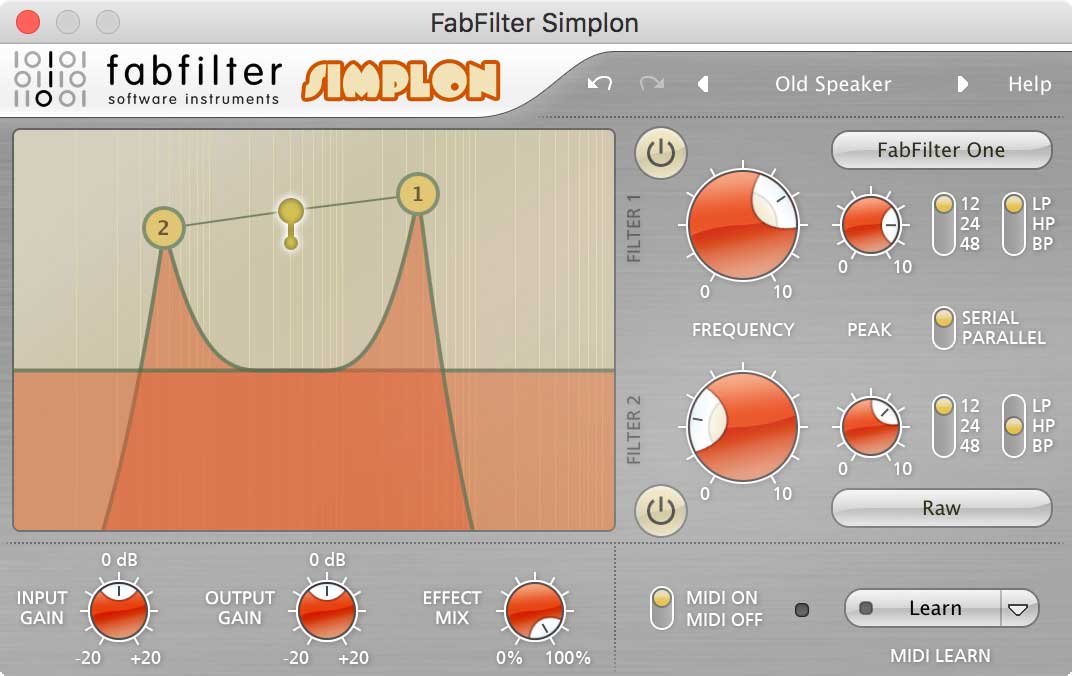 FabFilter Simplon is a basic and easy to use filter plug-in with two high-quality multi-mode filters and an interactive filter display.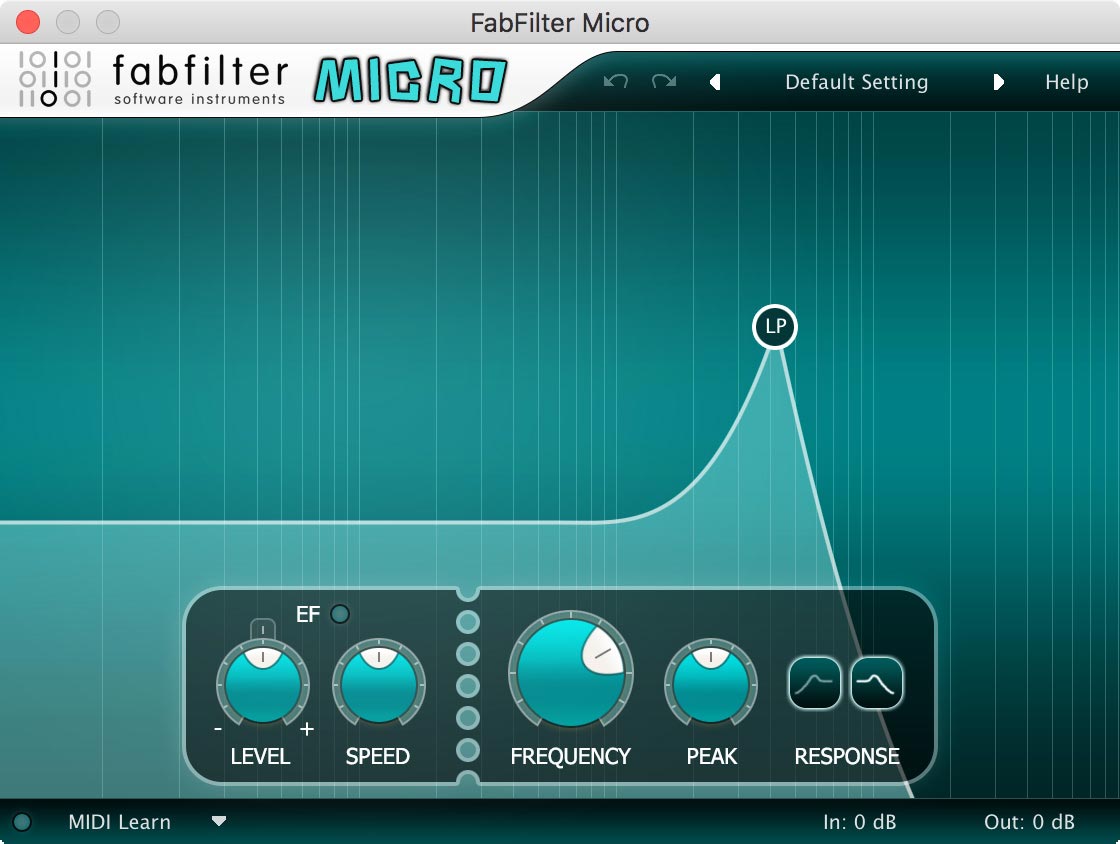 FabFilter Micro is the ultimate lightweight filter plug-in with a single high-quality filter including envelope follower modulation.
---
Plug-in formats
All FabFilter plug-ins are available in VST, VST3, Audio Units, AAX Native and AudioSuite formats (all both 64-bit and 32-bit).
Requirements
Windows
64-bit: Windows 10, 8, 7 or Vista
32-bit: Windows 10, 8, 7, Vista or XP
VST 2/3 host or Pro Tools
Mac OS X
OS X 10.8 or higher
AU or VST 2/3 host or Pro Tools
Intel processor